Well friends, as of this posting, we are midway through the World Cup and what a World Cup it has been! We've seen some very good football (soccer) and witnessed a lot of surprises. One friend commented how closely aligned world cup performance is with national pride, and I couldn't agree more. Just watching tears of joy from the Japanese and Koreans was heartwarming, and who couldn't feel the pain from the defeats of the Mexicans and Germans.  I was, of course, ecstatic about the prospects of the US, and there is hope for us in the future.
I figured as we are advancing into the knock-out rounds, I would share a bit of what inspired me so far throughout the tournament.
Tyler Adams, My New Hero
First up, I have a new hero in US standout Tyler Adams.  Not only because his strong performance, but his response to an Iranian journalist in the press conference before the US-Iran game. If you did not see it, check it out here.  Brilliant articulation.
Team, Belief & Inspiring Coaches
My son, Samuel, has watched many of the games with me, and he told me this World Cup was a celebration of "team" over "individualism", "belief" and "inspiring coaches".  He shared this video with me of Herve Renard, the French coach of the Saudi Arabian team, that is worth a watch.
Sportsmanship
I personally love the images of those competitors who were gracious in success. I clipped a few of these from the US-Iran game that captures the true spirit and potential, in my view, of the World Cup.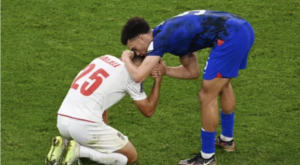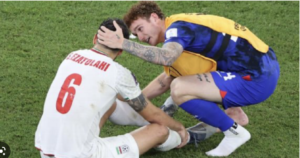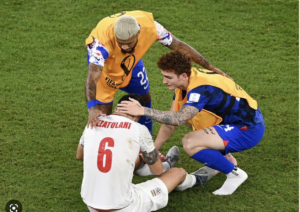 I also appreciated the attention the Japanese have been given in picking up after themselves in the Qatar stadium, coupled with the immaculate locker room the Japanese team left after one of their contests.  This is just brilliant.  Images below.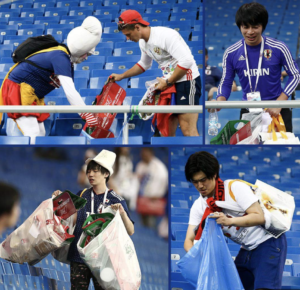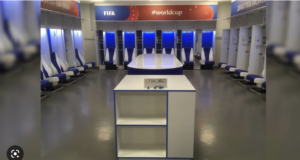 Superstars as Public Servants
There are many stories of individual athletes doing extraordinary things.  Samuel brought to my attention the story of England's, Jack Grealish, celebrating his goal during the England-Iran game by delivering a promise to a young boy with Cerebal Palsy.  Here is an image of the symbolic tribute: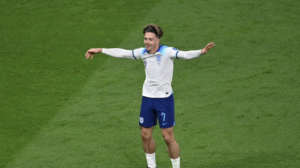 First-Hand Tour of Qatar
I have been given a first-hand tour of Qatar from my good friend, Mirsad Midzic, who has gone to several games and become a Korean, Serbian and Croatian in the process. Mirsad is on Facebook @ Mirsad Midzic and Instragram @mirsadmidzic35, and by reaching out to him you can share in his travels.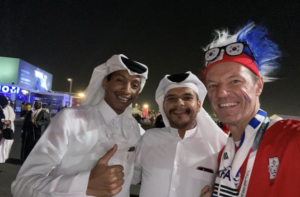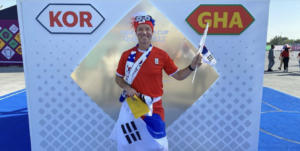 Salute to Pele
Finally, over the weekend I heard my childhood hero, Pele, entered hospice care with limited time to live. I got the chance to meet Pele years ago in Beijing with my kids, thanks to our good friend, Misha Sher, and Pele's advice was this…"keep the ball rolling."  Thank you, Pele, for decades of inspiration and I hope you get to see a Brazil result this year worth living for.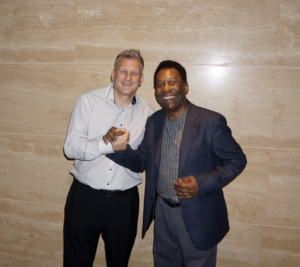 Personal Celebration
In the middle of the World Cup hysteria, I had some of my own celebratory moments.  On December 2nd, 1994, Lisa and I began our own world cup journey.  This year marked our 28th year of marriage.  And on the same day 26 years ago, my daughter was born.  She was the first goal we scored as a couple.  Happy Birthday Jackie.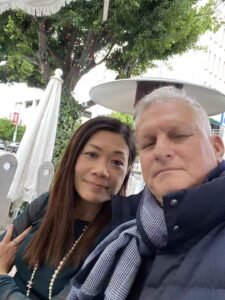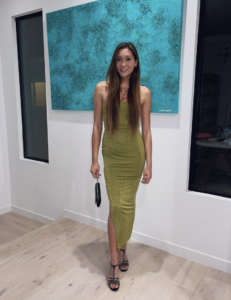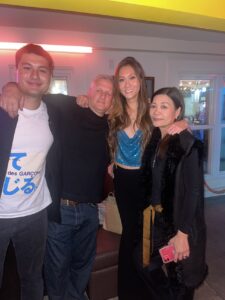 Have a great week ahead friends.  "Keep the ball rolling!"