To begin this week's Monday Morning Mojo, I would like to say a huge thanks to my good friend and fellow MMM community member, Lilian Breton.  Lilian is the wife of my college roommate Homere, and she gracefully informed me that the poem on success attributed to Ralph Waldo Emerson, was first written by Bessie Anderson Stanley.  Stanley lived from 1879 – 1952 and was known as a prolific writer and true creator of the poem on Success.   Just trying to get the facts right here friends, in a world poisoned by misinformation.   In fact, Stanley's version is slightly different and I feel even more relevant for today's world.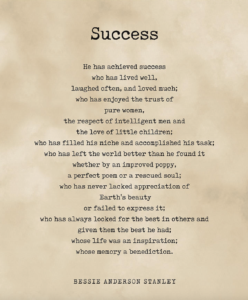 "What Is In Your Hand?"
After listening to Stephanie Joseph Long's story about standing up to racism from the previous MMM, my friend Lilian also shared one of her favorite speeches of all time by Adam Clayton Powell, Jr. Powell lived from 1908 until 1972 and was a Baptist pastor and politician who represented New York City neighborhood of Harlem in the US House of Representatives.  He was the first African American to be elected to Congress from New York, as well as the first from any state in the Northeast.   His speech, "What's In Your Hand," was shared with me by Lilian and I thought it was worthy of sharing with all of you. Most inspirational.
Friends & Fun in Tokyo
Lisa and I wrapped up today a few wonderful weeks of travel throughout Asia.  We were in Tokyo, Japan where I had a chance to meet my long-time Ogilvy colleague, Mai Akamatsu and her very jovial husband Serge.  We met our long-time neighbors from Beijing Chikako Yamamoto and her daughter, Hannah.   Pictures of both encounters are below.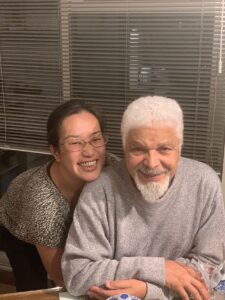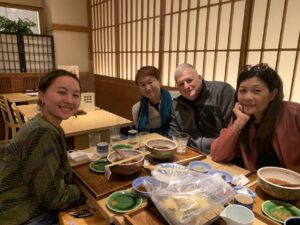 And we met our Beijing neighborhood friends Thorsten and Talu Eckhoff, picture below.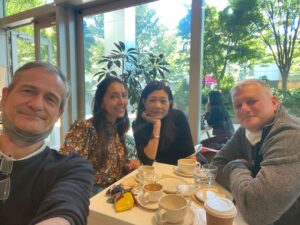 Talu shared with me what she was doing serving as a life coach and her affiliation with the Berkeley Well-Being Institute.   There are a lot of great resources at this Institute on finding meaning and happiness and you can find those here.   Thanks Talu for sharing.
https://www.berkeleywellbeing.com/blog.html
And, if you are looking for a life coach, I highly recommend Talu.  You can find more about her from her business, called Happy Matters.
Fun and Sun in Singapore
In Singapore I had the great fortune of spending time with many Ogilvy alumni, current Ogilvy Singapore staffers, Emily Poon, my successor in Asia and her leadership team in Singapore.  Emily, Thank you for putting together such a great visit. I also had the honor to meet Marianne Admardatine, our former MD from Indonesia, and her most impressive daughter, Audrey.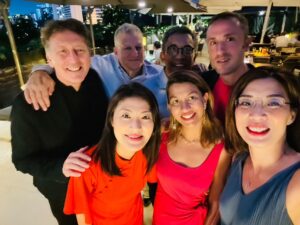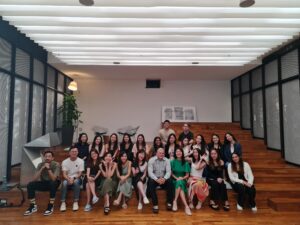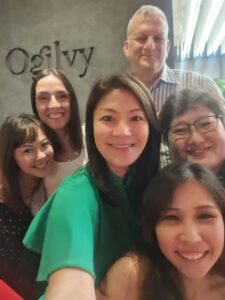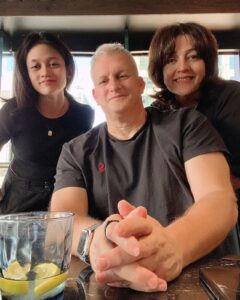 Also, I spent some time with the fantastic Andy Kochar.  We had such a good time we forgot to take a picture.  A great lunch with my wife and former WPP colleague Scott Spirit and his wife, Judy, rounded out our catch ups with former colleagues and friends.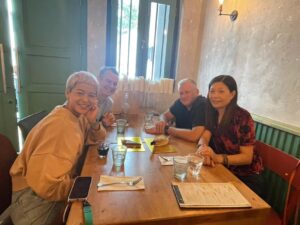 Dinner was held with a very close friend from Beijing, former soccer team standout, and someone who can double for Borat's brother.  Mirsad Midzic is a fantastic guy, and Lisa and I had a wonderful dinner with him, although we missed his better half, Sanela, even more.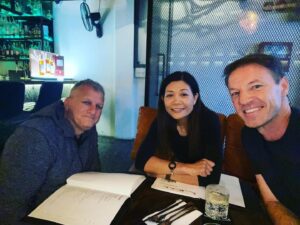 "One Weekend In Bangkok"
We rounded out our visit to Bangkok, Thailand, where we spent the weekend with our very close friends Christian Olsen and Gitte Svantemann, and their daughter, Rebecca.  We had a fantastic event-filled visit and it reminded me how important it is to spend time with those people who make up your life's friendship community.
Random Acts of Kindness
Christian Olsen is one of those people who shares a love with me for random acts of kindness. He told me a story from India where he emptied his pockets to give a robust tip to a young trainee at his hotel that resulted in this note below.  Nice Christian and thanks for being a model for us all.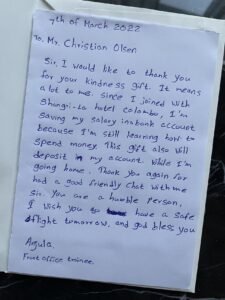 And, while I was travelling to Bangkok I came across this heartwarming story about a young woman's travel woes and being rescued by a random stranger, who just happened to be Arizona Cardinals football player Jermaine Gresham. Here's a clip detailing Jermaine Gresham's small but meaningful gesture.
I hope everyone has a great week ahead and thanks for indulging me in sharing my travel joy.