I have borrowed this title from my longtime colleague and good friend Yolan Laporte encompassing what transpired in Tokyo this past month. For today's Monday Morning Mojo, I am sharing a recap of a few of the inspiring stories we witnessed during the Tokyo 2020 Summer Olympic Games.
I have asked different people what stories they liked best during the Olympics. My overall favorite, hands down, was the Men's High Jump. For those who didn't see it, this contest went the distance and ended up in a tie. When Mutaz Essa Barshim of Qatar and Gianmarco Tamberi of Italy were asked by the official if they wanted a jump-off to determine one winner, or if they would rather share the gold medal, they decided to share the gold. In a world where we are always looking for a winner or loser, this celebration of two winners was incredibly inspiring.
I also appreciated watching Isaiah Jewett of Team USA embrace Botswanan Nijel Amos in the Men's 800 Meters. Both were contenders to medal, however an accidental trip and fall ruined both of their chances. As both runners propped themselves up, Amos apologized and Jewett responded with an outstretched arm and a suggestion they both finish the race together. Watching them cross the finish line was very emotional and very much what the Olympic spirit means to me.
The story of Quan Hongchan, the 14-year-old diver from Guangdong, China was a favorite of my daughter. Hongchan, meaning "red beauty", won gold in the 10m Platform Diving competition scoring several 10's. Hongchan, who grew up in a rural village in the South of China, and practices more than 400 dives a day, dedicated the gold to her mother who has been ill for some time.  She's become a fan favorite throughout China given her youth, innocence, candor and promise.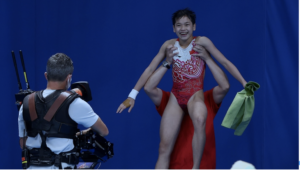 My son preferred the story of the Men's Marathon gold medalist, Kenyan Eliud Kipchoge. Samuel suggests anyone wanting to be successful listen to his speech to Oxford Union where he speaks of discipline and how that is the key to whatever dreams anyone might have. According to Kipchoge, only those that are self-disciplined are truly free. If you have 48 minutes, take time to listen to this talk.  It is inspiring.
My wife loved the story of British World Champion Diver, Tom Daley, who gave the hobby of knitting a whole new perspective. She loved the way he used this to manage his nerves between dives. She also loved the story about the Japanese props used in the equestrian and how they were scaring the horses. Apparently the sumo wrestler was the most frightening and was removed. To be fair, I wouldn't want to meet a sumo wrestler in a dark alley. Nice to know we have such similarities with horses.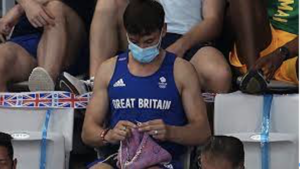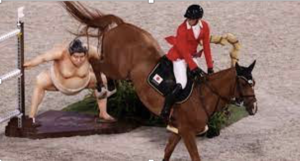 My sisters loved the story of the Tunisian swimmer, Ahmed Hafnaoui, winning Tunisia's fifth gold medal ever.  Hafnaoui qualified with the slowest time of all the contestants but came up as the winner in the final.  The story of US diver Jordan Windle was also one of their favorites. Windle was adopted at a very young age from Cambodia and raised by a single father.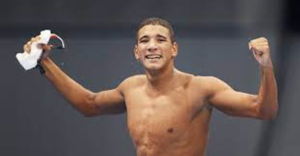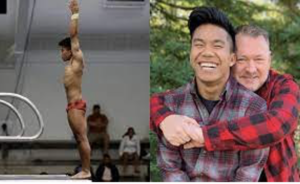 My brother favored Allyson Felix, who not only won 11 gold medals surpassing Carl Lewis's American record, but she stood up to Nike who wanted to de-risk their investment when she had her child.  This inspired her to leave Nike and create her own brand in the process.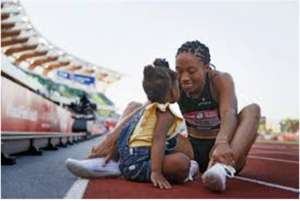 A huge shout out to weightlifter Hidilyn Diaz for the win of the Philipinnes first gold medal, and kudos to the Japanese women's basketball team who, despite being half the height of the US team in the finals, held their own through three quarters.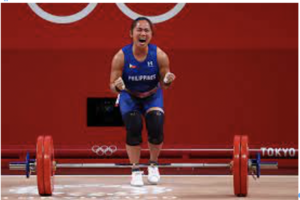 Notably, this Olympics was shaped by Simone Biles bravery in choosing not to compete while at the same time raising awareness for mental health. I was listening to a podcast last week and the interviewer referenced the word, "Human Reserves", related to a belief that there is always "gas in the engine" when we are competing. There was no better display of this than what we saw from Molly Seidel in her third marathon of her life, taking a bronze for the USA in the Women's Marathon. Respect also goes to the Netherland's Sifan Hassan, who tripped and fell in the Women's 1,500-Meter track & field heat, got up and won the heat. She won Gold in the final, as well, and provided us all with a great lesson in resilience.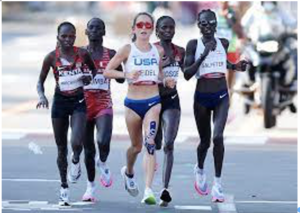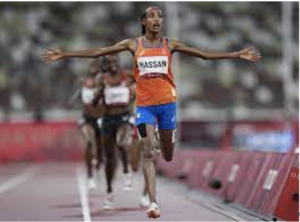 Now, in the spirit of resilience, tomorrow will be the Opening Ceremonies of the 2020 Summer Paralympics and almost every athlete in this contest has an inspiring story. If you love action and contact sports, there is a great documentary film from 2005 called "Murderball", documenting the US Paralympic Rugby Team. And, if you need further inspiration, you need to look no further than Jessica Long, the US Paralympian featured on the Toyota commercials who overcame childhood adoption and 25 surgeries on her legs to become one of the world's finest swimmers.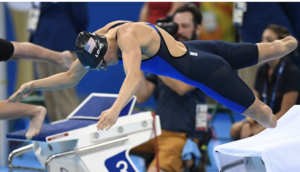 Despite lots of noise out there, I am convinced the Olympics is a force for good for the athletes, and certainly for enthusiasts like me. There is no better way for people to learn about other cultures by witnessing first-hand stories of people from around the world in friendly competition.